8.25" Standard Agave Straws - 2,000 Pieces
8.25" Standard Agave Straws - 2,000 Pieces
Case of 2,000 unwrapped agave straws (Case contains 4 boxes of 500 straws).
- Straws are not wrapped
- Cases are 4 boxes of 500 straws
- Made from byproduct of the Mexican tequila making process
- 100% Biodegradable
- Does not get soggy or add taste
- Sturdy as a plastic straw
- Hot & cold drink compatible
- Reusable (lasts over 8 hours in your drink!)
- 8.25" length x 6mm diameter
Greenprint agave fiber straws are USDA certified, FDA approved, and certified to degrade due to organic enhanced degradation additives. The additives are guaranteed to work, accelerating the products natural degradation back into the environment. The approximate degradation period is 240 days in optimal conditions such as landfills and compost sites. Agave straws can degrade anywhere, although degradation time may vary.
Customer Reviews
04/28/2021
Love them
Favorite straws for our restaurant
Sarah C.

United States
03/29/2021
Incredible so much better than paper straws
These are a game changer for my restaurant switched from paper straws and feedback has been incredible
ashley j.

Australia
02/02/2021
The BEST Eco-Friendly Straws
Hands down the best eco friendly straws I've ever used! I have took these straws with me on countless vacations and always get compliments from bartenders and other restaurant goers on the straws. They're a must-have whether I'm getting an iced coffee, smoothie or fresh cocktail.
Rachelle

United States
12/28/2020
Christmas gifts!
I love these straws and gave boxes as Christmas gifts! Everyone loved them! I'll keep ordering! ❤️
Joni V.

United States
12/12/2020
Great Product!! No more Plastic!
These agave straws are great! They withstands hours of use (I left a straw in water for over 8 hours with no degradation at all) and they work as well as plastic straws. These straws work so well, I almost don't believe they are biodegradable. I just ordered 50 utensil sets from here too, because the straws are so great, I bet the utensils are great too.
Philip S.

United States
12/08/2020
Love
I love these straws! The feel is lovely in your mouth compared to plastic or ugh paper… They last all day and do not deteriorate even if your beverage is hot.
Bennie M.

United States
12/05/2020
Love these straws!!
Amazing purchase!!! They feel just like plastic without all the guilt! Will definitely buy again!
Margarita M.

United States
11/05/2020
Love these straws
They very good quality and will purchase again.
Kendra H.

United States
11/04/2020
So far so good.
Go these straws to replace some other biodegradable ones that were too fragile. These are tough, I'd swear they're plastic but they're made from agave fibers. I plan to put some into my compost bin to see if hey break down over time.
Michael H.

United States
10/05/2020
Excellent!
Very good. Customers are happy. They don't get soggy like most paper straws we've had in the past. They also love how they are made.
Maryellen O.

United States
10/01/2020
Love them!
Texture very good. Used with hot and cold beverages-no problem. Very nice product. Will purchase again.
Amanda F.

United States
09/08/2020
Great quality!
These agave straws are so sturdy and I love that they're biodegradable. These will be a regular in our drinks!
dominic c.

United States
08/17/2020
Best alternative to plastic straws!
I have tried silicone, paper, macaroni (true!), metal, & bamboo. These are by FAR the best alternative in my opinion. They do not get soggy, there's no weird taste, they won't chip your teeth if you put them up to your mouth in the wrong spot and I don't feel bad about throwing it out at the end of the day/evening. Love them! Highly recommend .
Laura N.

United States
07/30/2020
Great product
Just started using them, but so far great! Durable and no added flavor. Nice to know that they are compostable
Mark R.

United States
07/29/2020
I really like agave straws!
I really like the agave straws! So much better than those flimsy paper straws. I'm happy that I took a chance and ordered this product! I'm also disabled and I wonder if it's possible to make flex/bend-y straws, too?
Alanna R.

United States
07/27/2020
Love em
Really love that they are like plastic straws but without the guilt
Erin T.

United States
07/25/2020
Love these straws!
The straws were delivered quicker than I expected! They are great!
Melissa H.

United States
07/25/2020
Best straw out there!
I'll admit that I was not sure what agave straws would be like. But after one use I am 100% convinced that this is the best plastic straw alternative in the market. The texture and feel of the straw is no different than a plastic straw without the guilt of killing the sea life. I highly recommend agave straws to everyone!
Dina H.

United States
07/24/2020
10/10 would buy again
Very impressed with the quality and durability of the straws. Have already recommended to several friends.
Katherine L.

United States
07/22/2020
Long lasting and so much better than paper straws!
We love these straws, they last all day and have a great feel to them. Unlike paper straws they dont get soggy and unlike pasta straws they have a give to them similar to a plastic straw. They are also a great talking point with customers. So many of our patrons are excited about and interested in them.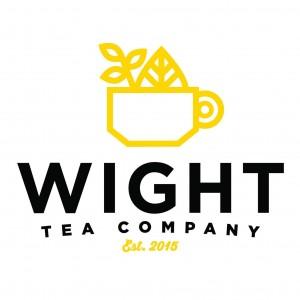 BW
Brittany W.

United States